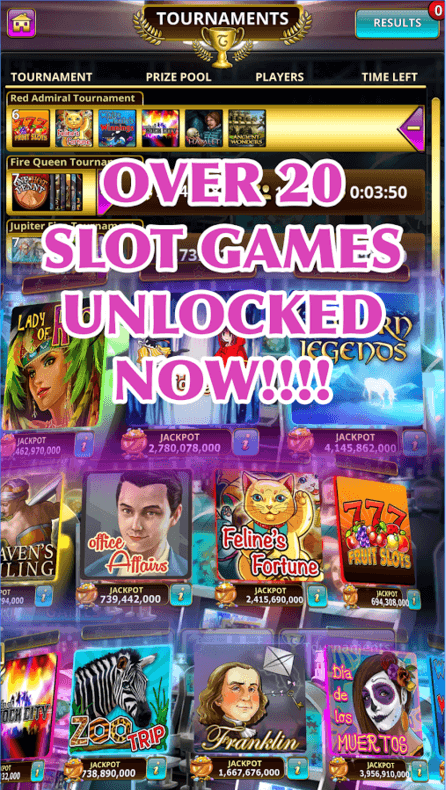 Simulated slot play is a truly addictive activity that most people find themselves participating in from time-to-time. Super Free Slots now offers you a wide variety of slots via the Google Play store. Super Free Slots offers an inventory of hundreds of different slot options, leaving you with something that suits your fancy for any mood you are currently in. Let's take a deeper look into the app itself and what it has to offer.
Types of Machines
The amount of different machines that this app offers allows that consumer to consume their time with any style they crave. Games ranging from Feline's Fortune to many variations of the classic "7's" three-reel slot games offer customers a change of pace at any given second. The betting scales are different for each machine and some allow you to play hundreds of lines while others feature classic three-line play. Each machine offers interactive features associated with that particular theme. So if you choose to play the Franklin machine, you'll find a bonus that helps Ben invent electricity. Each machine also features a progressive jackpot when betting the minimum rate, allowing for you to hit it big with any slot theme you choose to play.
Game Graphics
For an app that features hundreds of machines, Super Free Slots does a swell job with maintaining glitches and fixing any errors you may encounter. Each theme features vibrant colors with animated features that add to the overall gameplay experience. With the Zoo Trip Slot you'll enjoy images and features that bring you close to the many different species of animals you would find at a zoo. The Rock City machine puts you in the shoes of what it's like to be a rock legend as you take center stage. Each game offers these added tidbits that make them visually appealing and fun to play.
Compatibility
Super Free Slots is available for android users with a Google Play account. The app is free of charge and features some credit purchasing options that can be had for a small nominal fee. Credits regenerate via logging in, playing a machine for an extended amount of spins, and daily bonuses. Purchasing items within the app is not necessary and beginning players are already exposed to 20 different machine options.
Try out Super Free Slots today and find a slot that really sparks your interests or imagination.