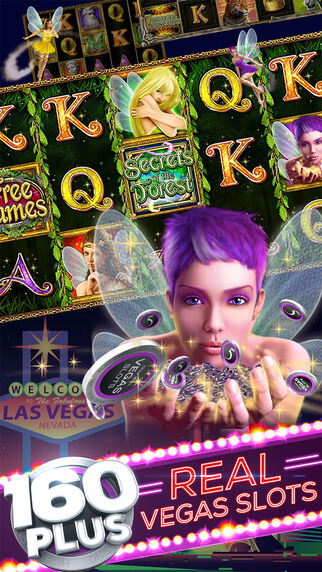 12 million happy customers play the games at High 5 Casino each month. iTunes users have fallen in love with the massive array of features, sociability, and outright fun available in this enormous casino platform. High 5 Casino has proven itself time and time again as the premier place to turn for casino action on your mobile device.
Highlights and Features
– Real Vegas flavor: Everything about High 5 gives off an aura of authentic Vegas casino action. The style of the games, the variety of the games, and the spirit of the application are all a tribute to the vast expanse of entertainment found in real Vegas.
– Sign-up bonus: When you sign up, you get 5 free slot games and up to 30,000 free coins to get you started on your casino adventure. This is a generous offer in a world where mobile casinos often skimp on the bonuses.
– Classic games everywhere: Double Da Vinci Diamonds, Hoot Loot, and Shadow of the Panther are just a few of the games you have awaiting you at High 5. You're not going to have any shortage of classics thrown at your feet.
– Bonus coins: Every 4 hours, players are blessed with bonus coins. That's more incentive to keep the action going.
– Huge collection of games: Imagine having a mobile app that gives you access to more than a whopping 160 slot machine games. That's what you get when you sign up for High 5. It's instant access to the world's best, brightest, and most thrilling of slot machines.
– HD slots: Quality is a must at High 5. You don't just get a lot of games, you get them in HD quality so that your experience is always the finest online slots have to offer.
There's so much to love at High 5 and very little to find fault with. Millions and millions of players don't just download this app but play it on a daily basis. An active user base is rare among most mobile casinos. The fact that High 5 has millions of active users is a testament to the heart it has put into creating a real Vegas gambling outing each and every day. You can download this at the iTunes store today and play on any of your mobile devices. The casino adventure never ends when you make High 5 your casino of choice.