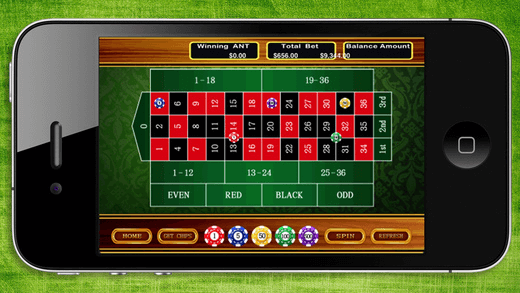 There is nothing more exciting than going to the casino and taking in all of the exciting of the table games. Table games are the heart of any casino, as they are filled with people taking in the show that is the table game. There are many different exciting games in any casino, but the highlight of any casino is the roulette table.
This classic game draws in players with its amazing spinning wheel, and the chance of taking in some of the biggest payouts possible in Vegas. Many pieces of software have sought to emulate the experience of standing at a roulette table and playing, but few have managed to truly capture this experience. Roulette Dice Magic is one of the latest apps for those that want to have a true roulette experience. Roulette Dice Magic is an extremely exciting apps, and the game has several exciting features that will draw the players.
Roulette Dice Magic was developed by Chatchai Nilahoot for the Apple iPhone. The game is available for free in the Apple App Store, and the game works on all Apple iOS 8.1 devices. The game works fairly simply. Players can place their bets on whatever bet they prefer.
There are several safer bets, andthere are several bets with longer odds. After placing your bet, players will get the opportunity to watch the ball work its way through the wheel. You will get to cheer the ball on while it travels along the wheel, and pray it lands on your number. Roulette Dice Magic perfectly executes the excitement of the game of Roulette.
Roulette Dice Magic has several features that put the game above and beyond other roulette apps on the market today. One of the best features in this game is just how easy it is to play. This game makes it extremely easy to bet on whatever bet that you want to bet. The game also features many high quality graphics that make the gameplay enjoyable.The graphics appear to be very simple at first, but the game board is displayed in all of its splendor, and it is easy to use.
Overall, Roulette Dice Magic is an excellent Roulette simulator that is sure to keep players that are looking for the excitement of Roulette on their phone satisfied and engaged.