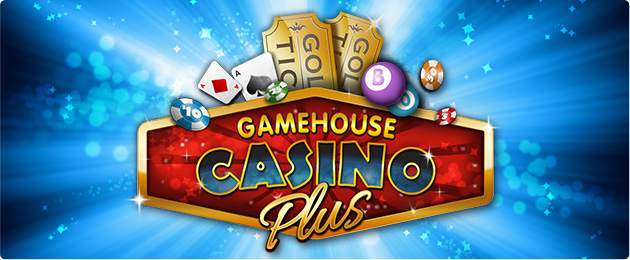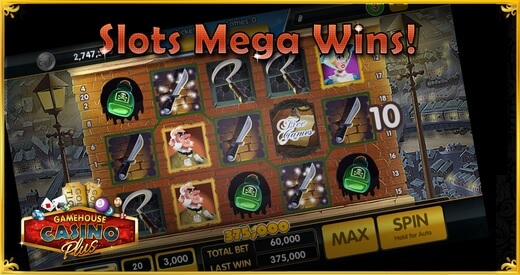 GameHouse Casino is one of many different slot machine type apps on the market today. What differentiates GH Casino from many of their competitors is the jaw-dropping variety of games available to play. If slots aren't your thing you can play many other modes. Like many casino type games, GH Casino is free to use. You may have to buy some game tokens for extended play, but they are inexpensive compared to other games in their category.
Features of the App and Game Play
While GH casino does play like a traditional casino game, it also sets its self apart from them at the same time. Perhaps the most exciting feature, the progressive slot machine, gives players the chance to win one billion coins. This adds an entire different aspect to the game. Not only are you playing a slot machine and winning coins the way one would normally expect to. But with the progressive prize you could at any time become a coin billionaire. The prospects for which are admittedly a long shot. But this does not take away from the game play.
In addition to the normal slot machine games, of which there are many. There are also more traditional casino games like Blackjack and video poker. You will find the video poker to be exceptionally well put together. Like the slot machine games, the video poker has many different options to choose from. Each single option gives the game a unique feel, and thus keeps game play fun and exciting.
Interestingly enough, each game mode needs to be independently downloaded. Which is nice if you're focused on saving space on your iPad or iPhone for other data. As far as design goes, few developers could have provided a sharper polish. The graphics are sharp and snappy. The cartoonish character design is fun to watch, yet not distracting from the overall gameplay. You'll find the ability to play up to 30 lines on the slot machines exciting. And after winning some coins you can really get things going by boosting your bet. This can be exhilaratingly addictive. You'll find yourself constantly pulling out your phone to match or beat your old records.
Overall Impression
Ultimately, GameHouse Casino is an interesting, if not fresh take on a category as old as the pyramids – literally. The graphics are sharp, the sound effects are fun, but not intrusive. The coins are cheap enough to sustain extended gameplay and prolonged streaks of bad luck. The best part of the game is the progressive slot, which provides you incentive to come back time and time again. Overall, this app gets 4/5 stars.
Get it at the App Store here: https://itunes.apple.com/us/app/gamehouse-casino-plus-free/id632721829?mt=8